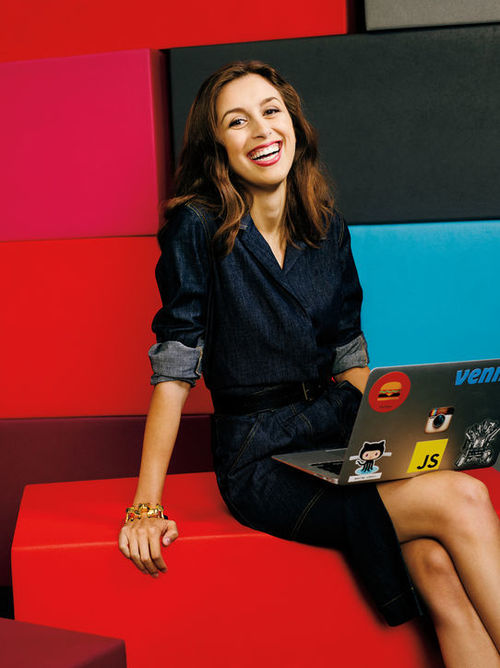 Head of Developer Voice Programs at Amazon
Cassidy Williams-Song (@cassidoo) is the Head of Developer Voice Programs at Amazon and the brilliant brain behind the official Scrabble keyboard cap set. Previously a Software Engineer & Developer Evangelist at Venmo; she graduated with 10 job offers, after 5 internships in her 4 years in college! Get to know more about Cassidy as she shares her insight on finding your place in tech, building relationships and communities.
In this episode you'll hear about:
Developer Evangelism, Evangelists & Advocates
What it's like to apply for internships and jobs in tech
How to find a mentor
How to showcase your skills and build on what you already have
How to maintain your confidence when applying for a job, even in the face of rejection
How to use job rejections to your advantage
The importance of putting your whole self out there, whether online or in the workplace
How to get the most out of the Grace Hopper: Celebration Conference
Action Steps:
When applying for internships, be confident and show your interest by asking questions.
Go ahead and network. Keep building relationships.
Take common interview questions and try to build a project around it.
When you get rejected when applying for a job, ask why.
When attending the Grace Hopper Celebration, be strategic. Bring at least 100 copies of your resume and get ready for your sales pitch. Hit the smaller companies first before you go to the big ones, and watch out for companies that may be holding separate events that you can join.
Create relationships with a pay-it-forward mindset. When you help others, they help you.
Links to things we discuss in the show:
Sponsor: Dice
Where to Find Cassidy
If you liked the show and want to hear more, please subscribe to us on iTunes and give us a rating. Your feedback is really helpful. And if you want to stay in touch, definitely follow and tweet me @geekgirlweb and I appreciate any comments and feedback with #geekgirlweb.